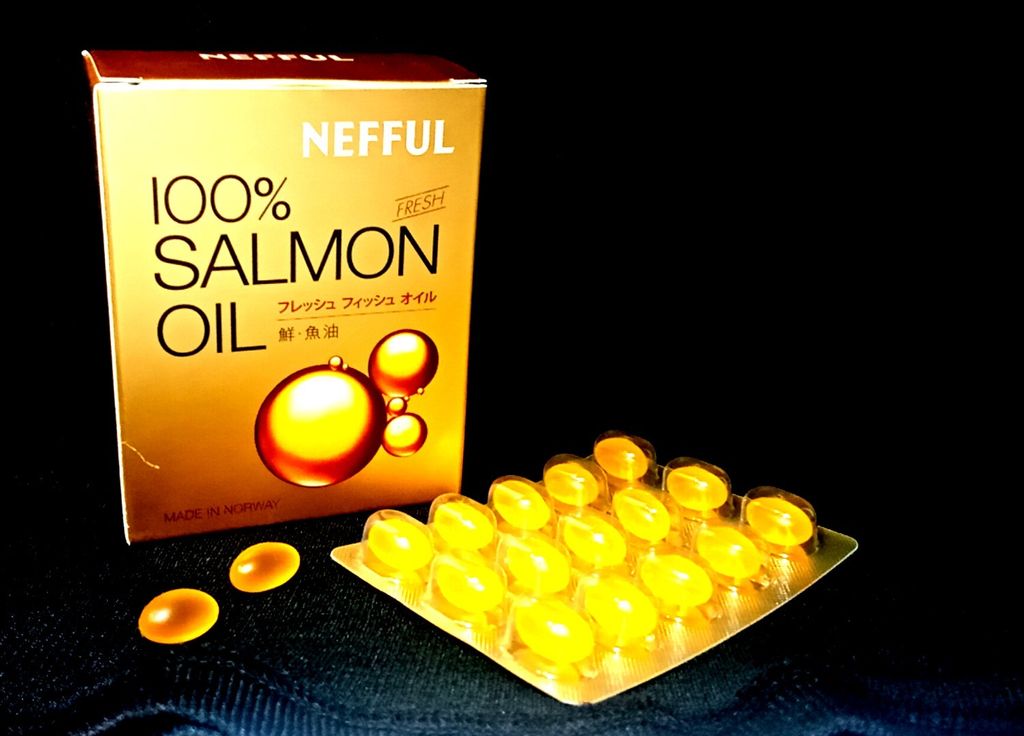 100% Salmon Oil
Coming from the pure waters in the Arctic.
For retain all its nutrition and natural flavor.
The salmon fishes is harvesting to extract within 68 minutes and kept under nitrogen.
The design of chewable soft capsules creates a suitable supplement for both children and seniors which can be taken easily.
Product Description
100% SALMON OIL
The salmon oil is extracted under low temperature within 68 minutes after harvesting and kept under nitrogen to maintain freshness.
Ingredients : Virgin Salmon Oil, Gelatin, Glycerin, Potato Starch, Natural Lemon and Orange Flavor, Sucrelose. Purified Water
Volume : 60 Softgels (0.8g per Softgel)
Recommended Usage : Chew or swallow 2 Softgels daily
Expiry Date : Please refer to the top of the box (Marked : dd/mm/yyyy)
Shelf Life : 2 years Storage : Store in cool, dry place, avoid heat and direct sunlight.
Precautions :
1. Kindly consult a physician or dietician before taking this product.
2. This product is not intended to treat any health disorder.
3. Recommendation : To ensure proper absorption, please avoid taking any calcium supplement or milk two hours before or after taking this product.
4. Allergen Warning : Contains fish (salmon).
Nutrition Facts
Serving Size: 1.6 grams (2 Softgels) 30 Servings per Box
Per Serving Energy 10 kcal Protein 0.1 g Total Fat 1 g Saturated Fat 0.1 g Trans Fat 0 g
Carbohydrates 0.1 g 0% Sugar 0 g Sodium 1 mg 0%

Warning:
Infants, pregnant women, diabetic patients, those who are taking anticoagulants (such as Aspirin etc.) or suffering from coagulopathy are advised to consult a physician before taking this product. It
Customer Comments
| Author/Date | Rating | Comment |
| --- | --- | --- |
---