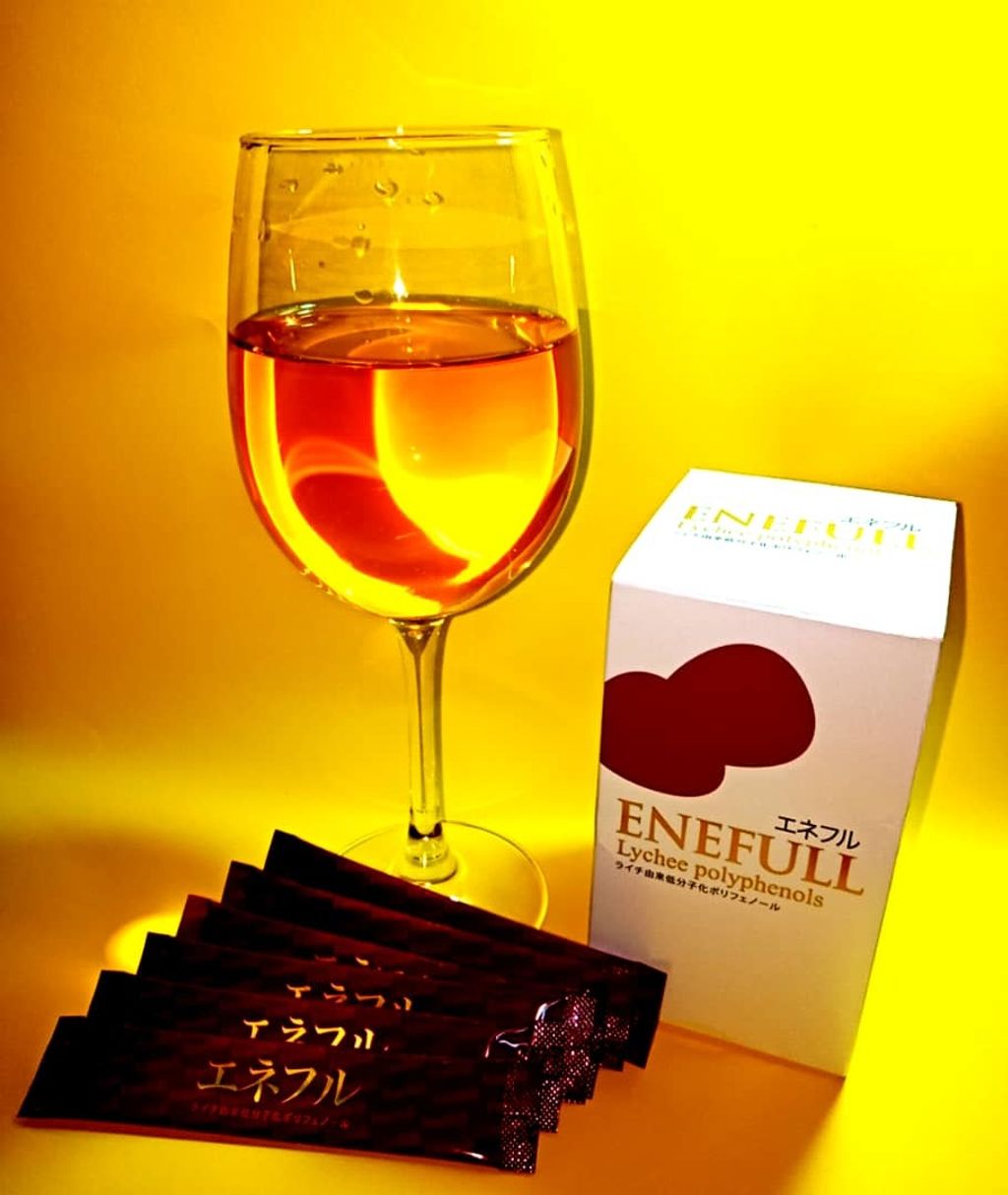 Enefull Lychee Polyphenols
Enefull is made from natural fruit- Lychee, it is one of the first oligomerized polyphenols product. It is highly active, easy to absorb, adjusts physiological function and accelerates metabolism and reduces fatigue.
Its main ingredient- lychee extracts (lychee polyphenols) earned recognition from the United States FDA New Dietary Ingredient (NDI) approval; also received Self-Affirmed GRAS.
Through strict scientific inspections, awarded one of the highest honors in the natural food industry- NutrAward Best New Ingredient at Nutracon.
Package Description
Enefull Lychee Polyphenols is one of the first oligpmerized polyphenols product that is made from natural fruit- Lychee.
It is an excellent health supplement for promoting overall health wellness as it contains highly active components which can be easily absorbed by the body.
These active components also aid in adjusting physiological function, accelerate metabolism and reduce fatigue.
Through stringent scientific inspections, it received multiple awards from the natural food industry such as:
1. Best Product at International Conference on Polyphenols and Health in 2007
2. Awarded the NutrAward Best New Ingredient at Nutracon Conference in 2008
3. Scientific Excellence Award in the Supply-side West Show 2011
Product name : ENEFULL (Lychee Polyphenols)
Ingredients : Xylo-oligo saccharide, Powdered sugar, Lychee Fruit Extract, Citric acid, Malic acid,
Green tea RE. Flavoring, Neotame
Volume : 75g (2.5g x 30 sachets)
[Recommended Usage]
Once or twice daily, one sachet each time, each sachet to be mixed with 150 cc of cold or hot water.
Best before : Please refer to the bottom of the box (YYYY/MM/DD)
Storage : Store in cool, dry place, avoid heat and direct sunlight.

[Precautions]
1. Please read the recommended usage carefully before consumption
2. Please consult doctor immediately if you feel unwell after consumption.
3. Pregnant women or those who are physically unwell are advised to consult a nutritionist or doctor before consumption
4. All ingredients used in this product are natural, hence, there might be slight color variation, please be assured that this will not affect its quality and is safe for consumption
5. Please consume immediately after opening.
Nutrition Facts
Serving Size: 2.5grams
30 Sachets in a box
Customer Comments
| Author/Date | Rating | Comment |
| --- | --- | --- |
---